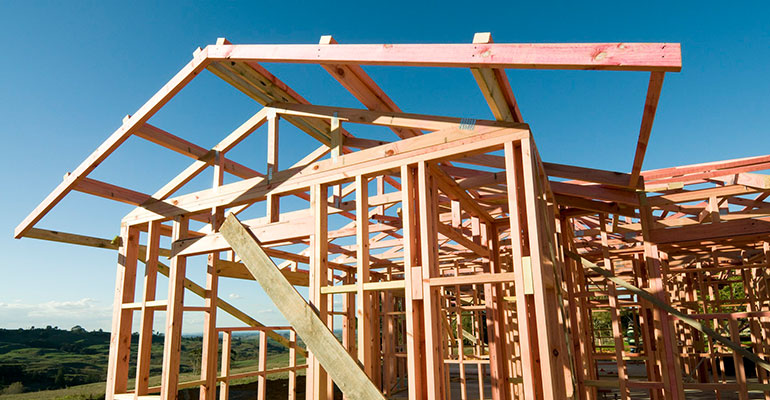 Roof Truss Manufacturers in Melbourne
A crucial part of any home or commercial property, roof trusses provide your roof with the structural support it needs to remain in position. They tie your walls together and lock in the timber frame parts of your new home so other trades can complete to the "Lock Up" stage – one of many steps in building your new home. If you're looking for specialists in roof truss design and manufacture in Melbourne, you can rely on the experienced team at Hitech Trusses to deliver.
Flexibility in Roof Truss Design
Our roof trusses are designed and engineered in our own manufacturing plant using the most up-to-date software. We use the finest Australian Structured Pine combined with quality 'Mitek' fasteners to manufacture roof trusses in Melbourne of the highest standard.
Before the design process starts, gathering your requirements is the centre of our attention. To ensure the best roof truss solution and the satisfaction of our clients, getting the best roof truss design available is a crucial step. The primary goal of our roof truss manufacturers in Melbourne is to come up with a design that provides structural stability to your home while also carrying the load of the roof effectively.
Prefabricated Roof Trusses
When you want premium quality trusses to be built for your home or construction project, consider prefabricated roof trusses from Hitech Trusses. While building continues on the construction site, we will be busy manufacturing your prefab roof trusses at the Hitech Trusses factory. The advantages of Prefabricated posi struts, walls and roof trusses is that production can continue even when outside weather conditions turn bad or trades are delayed.
A large number of Melbourne homes and commercial buildings make use of our prefabricated roof trusses, walls and posi struts to enhance the value of their properties. Consistent in quality and precise in design and construction, our prefab roof trusses use the best quality materials for maximum functionality and durability.
Our roof truss manufacturers in Melbourne will customise the design of your roof truss based on its usage and the purpose for which you require it. We follow the highest Australian quality standards in all our truss constructions so your structures are not compromised.
Find the Perfect Roof Truss Solution Today
Make sure you place your order for prefabricated roof trusses in Dandenong with Hitech Trusses. Contact us today on (03) 9706 6876 to learn more or to request a free quote for our roof truss design and manufacture services.